Collection: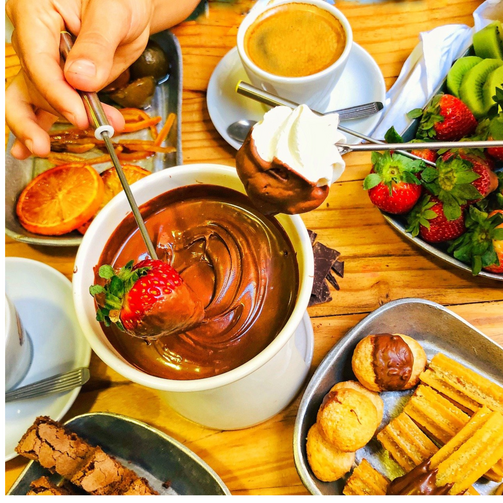 Collection:
FONDUE AT HOME TIPS
FONDUE AT HOME TIPS
Regular price

Sale price

$0.00
 For any of you fondue at home experts, here are a few tips to take your Fondue at Home experience to the next level.
Cheese
Breads, Veggies and some fruits are great with Cheese Fondue but some other dippers can be great also. 
Try anything pickled (Pickles, carrots, asparagus, onions...)
Charcuterie Meats are a great dipper
Cooked entree items are also fantastic covered in cheese fondue!
Cooking Style
We send you with a seasoned vegetable bouillon to cook your proteins in but with some ordinary pantry ingredients you can easily escalate this! Try any one of the flavor combinations below;
Red Wine, Scallions, Galric and Mushrooms
1/2 Bottle of Sparkling Wine
2 TBS Cajun or Blackening Seasoning
Orange, Lemon, Lime, Garlic and Cilantro
Sauces
Mixed your teriyaki with the curry to make the staff favorite "Curriyaki" sauce
Basic kitchen sauces can work as well, hot sauce, plum sauce, blue cheese dressing, or BBQ. Just have fun and mix them together to find the next great secret sauce!
Chocolate
A few easy items to duplicate some of your favorite recipes
Any liqueur will go great in Chocolate, especially cream based ones! Pick your favorite flavor and add in 1/2 - 1 oz per 4 oz of chocolate.
Raspberry - Add Chambord
Orange - Add triple sec or Grand Marnier
Hazelnut - Add Frangelico
Other pantry items like sprinkles, chocolate chips, crushed up candy bars all make it that much more fun to eat!